Bill Bissell
Deceased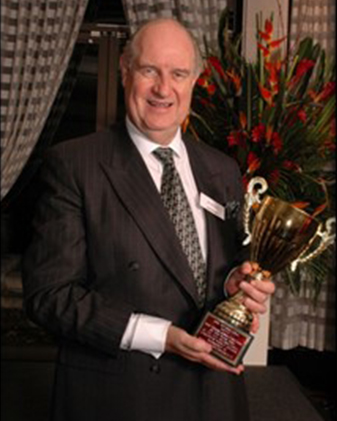 Bill Bissell
Bill Bissell was born and raised in Ebchester, Durham, England, and qualified as an architect through Hull University in 1970. The same year he travelled to Toronto, Canada, to work with the architectural firm Page and Steele principally on Canada's tallest building, the Commerce Center, before joining OBM.
Joining the firm and the Cayman office of Onions Bouchard and McCulloch in 1971, Bill Bissell built up the Cayman office to be the most successful residential, corporate and resort architectural design practice in the Cayman Islands. A steadfast defender of Caribbean design values, Bill Bissell provided design and development leadership throughout the Caribbean by introducing to many communities the opportunities of modern design with a Caribbean flair.
In 1993 following John McCulloch's retirement as Principal of Onions Bouchard and McCulloch, Bill Bissell became Chief Executive Officer of the newly re-branded firm of OBM International ("OBMI"). As CEO, he ran offices in Bermuda, Cayman Islands, British Virgin Islands, St. Kitts, Antigua, Turks and Caicos and Trinidad. In 1997 Bill's foresight and enthusiasm led to the opening of an office in Miami to broaden the firm's depth and reach in the hospitality design industry and provide an administration hub for the growing firm. Bill also willingly contributed his time and expertise to industry organizations such as the Urban Land Institute, Caribbean Hotel Association, Caribbean Alliance for Sustainable Tourism and many others.