Martyn Bould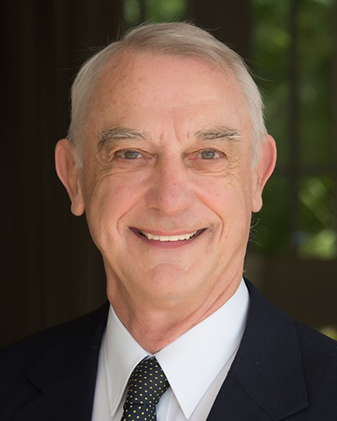 MARTYN BOULD, MBE FRICS, MCIArb, MAPM
EDUCATION AND PROFESSIONAL STATUS
Fellow Royal Institution of Chartered Surveyors (Register No. 31115)
Member Chartered Institute of Arbitrators (Membership No. 946)
Member of the Association for Project Management (Roll No. 8844)
Member LCIA (Membership No. 50039)
Member Dispute Resolution Board Foundation (Member #754)
Graduate-Owner President Management Programme - Harvard University
Dispute Resolution Board Workshops – Administration and Practice Workshop
-- Advanced/Chairing Workshop
Accredited Mediator – London School of Mediation
Honorary Fellow Cayman Society of Architects Surveyors and Engineers.
Career wise Martyn qualified as a chartered quantity surveyor in 1968 and came to Cayman via Jamaica in 1969 as a partner in Wakeman Trower Cawston & Partners, subsequently purchasing all shares in 1973 (an early project during that period was the Bank of Nova Scotia building) and renamed the company Bould Chartered Quantity Surveyors (later renamed BCQS). BCQS opened the Turks & Caicos office in 1974 and the BVI office in 1995 and the Barbados office in 2001. Martyn sold his interest in BCQS in 2002 and formed Bould Consulting Ltd the same year .In 2005 BCL formed a joint company Bucknall Austin (Caribbean) Limited to service the Caribbean as a full service construction advisory practice and in 2008 this company became part of the Rider Levett Bucknall global practice with some 117 offices worldwide and 2,500 staff.
Martyn is chairman of Rider Levett Bucknall (Caribbean) Limited, with Caribbean wide operations including the US$3.5billion Baha Mar resort in Nassau. Bould Consulting sold its shares in Rider Levett Bucknall in 2017. BCL continues to provide advisory services throughout the Caribbean with offices in the Cayman Islands, The British Virgin Islands, the UK and the Dominican Republic.
Martyn served as President of CASE from 1980 to 1984. During his presidency the standard CASE contract with quantities, the Small Works Contract and the Standard Form of Tendering Procedure were published.
Martyn Bould's career in the Cayman Islands and the Caribbean can be viewed from three different sectors, his professional practice, his career as a property developer and his civic and cultural development activities.
Professional practice:-
Quantity surveying - a significant number of projects for all types of construction for both public and private clients, throughout the Caribbean-one of the first Chartered quantity surveying practices in the Cayman Islands.
Project Management-pioneered wide regional understanding of the analysis and management of construction risks.
Property Management initially through BCQS Property Management Ltd and now through Avatar Property Services Limited.
Construction advisory including, alternative dispute resolution-arbitration, mediation, expert witness, estate administration services offered Caribbean wide through Caribbean Construction Advisory Services.
Valuation/appraisal-pioneer of professional valuation services and detailed comparable sales listing Education-seminars and publications.
Development as Principal:-
Cayman Court – First town house development in the Cayman Islands Cayman Racquet Club-introduced squash to the Cayman Islands-designed by Bill Bissell.
Plantana-First innovative all ocean view condominium-designed by Bill Bissell's office Genesis-First condominium office building-designed by Bill Bissell and built by Heber Arch.
The Retreat at Rum Point-designed by Bill Bissell's office.
Gingerbread- Unique compact one bed development Mini Warehouse-First self service storage and climate controlled storage & Greenery shopping centre The Great House-First all luxury condominium development The Careenage-First affordable waterfront condominium development Tech Investments-First cable TV provider.
Cultural & Civic Activities:-
Cayman National Cultural Foundation- Founding Board member and Chairman - directed construction of the Harquail Theatre and Cultural Centre Chairman Save Miss Lassie's House Committee Chairman of the National Trust 1998 to 2002 - wrote first 5 year business plan.
National Trust-Chairman Historic Advisory Committee & National Gallery-Founding Board Member and Chairman of Building Committee directing construction of new National Gallery and Education Centre.